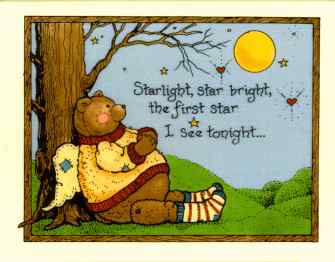 STARLIGHT STARBRIGHT THE FIRST AWARD I SEE TONIGHT





Here are a few award's that I have made and if you would like to apply for my award all you have to do is email me your url, email and which award you would like. Also, if your site does not follow these guidelines please DO NOT APPLY!


1)No adult sites(just family friendly sites).


2)Your site must not be a page full of links.


3)Of course I must like it!! :)


4)You must sign my guestbook.


4)You must link the award back to my site.


It's that easy!! Now go ahead and apply. I would love for you to have it.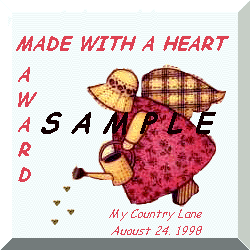 Made with a Heart Award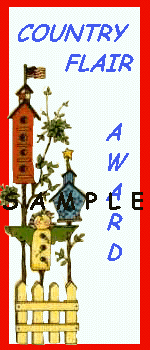 Country Flair Award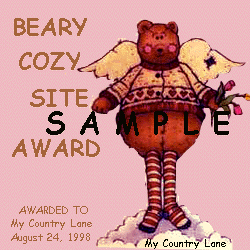 Made with a Heart Award


Home
Countrylane@prontomail.com