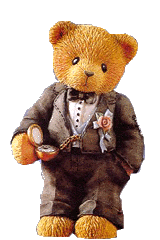 Paul & Jennifer married on February 4, 1998!!!(I love you honey!)


Tom & Jennifer married on April 25, 1998.


Soon to be Wedd:


Ray & Dawn's wedding to be held on August 2, 1998.


John & Shay 's wedding to be held on October 9, 1998.


If you want to be listed here please email me. I would love to have your name here :)




Wedding Links:


2BMarried~Announce and display your wedding etc. over the World Wide Web.


All About Showers~Informative site designed to help in the bridal shower planning.


Bride's Online Guide~Links to other wedding sites.


Wedding Checklist~Checklist.


Wedding Online~The internet's wedding information resource.


Wedding Channel.Com~A must see! Has lots of infomation to prepare for your wedding.


The Ultimate On-line Wedding Guide~Wedding resources.


More links to come!!



Home