Updated on September 6, 1998
Welcome to My Country Lane. A page filled with all your country and homepage needs. I sure hope you enjoy your stay. I will try to update this page as often as I can. Please if you have any suggestions or comments please sign my guestbook or email me at mylane@bitstorm.net

Please don't take this background. I love bears and have been collecting these Cherished Teddies for over 2 years now. As time permits, I will be dedicating a page to my bear collection.

~~The bear images were not created by me. You can find these bears at any collectible store.~~

Now enjoy your visit and Thanks for stopping in, but before you leave if you would please fill out my survey and let me know how my site can be improved!!! My Country Lane Survey
Here are some of my graphics pages and links:
Interested in coloring your own country images?? Check out these pages..
Black/White Clipart
Black/White Page 2
Black/White Page 3
~~More graphics and links to come!!~~

My Country Lane Link's Page soon to come!!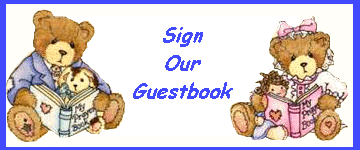 View My Guestbook
Sign My Guestbook


mylane@bitstorm.net
I would love to hear from you!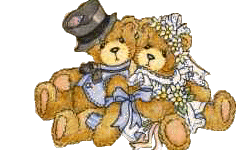 Who is getting married? Links to everything you need to get your wedding together :)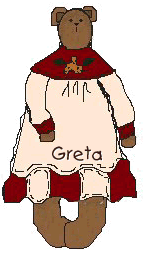 Adopt Me
Tired of searching for sites where you can apply for awards? Well, if you are then why not join Ring of Awards Webring?? This webring should make it easier to access those sites that offer awards. If you have an award to offer then why not join today!!

Web Creations From The Heart made possible by the WebRing and New Dream Network.
The Country Home Webring made possible by the WebRing.

My URL: http://come.to/example




I got it for free at http://come.to